MTV's Catfish spin-off Ghosted: Love Gone Missing returned on Sept. 2 with hosts Rachel Lindsay and Travis Mills — but one of them has a new relationship status since Season 1 wrapped last October.
Travis announced in February that he and girlfriend Madelaine Petsch, of Riverdale fame, had called it quits after three years together. Has the recording artist moved on since the breakup?
Does Travis Mills have a girlfriend?
Based on his social media activity, it looks like the 31-year-old is currently single, which isn't surprising given that his relationship with Madelaine ended right before the world went into lockdown. But, he has since created a new band called girlfriends (gotta love the irony) and their first album is scheduled to drop in October.
"The whole big recording process was like one therapy session," Travis told Alternative Press magazine. "Like, I went through the most traumatic time of my life in January… When you listen to the record, it's the most vulnerable I've ever been, the most transparent I've ever been."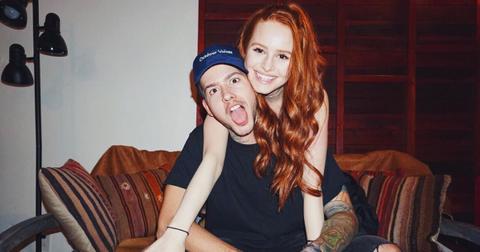 Travis previously opened up about his split from Madelaine in a lengthy Instagram post on Feb. 20. "I've had to accept there's no possible way to capture a love of this scale or its significance to me, in a few paragraphs. That said, I'll try, because so many of you supported us over the years like a family would," he wrote at the time.
"While it pains me our journey has come to a close, I mean it when I say I'm so incredibly grateful to have shared the last 3 years with someone as compassionate, smart, & wonderful as Madelaine," he continued. "The personal growth made possible by our time together I wouldn't trade for anything."
The Good Girls guest star concluded his statement by addressing Madelaine directly. "While I'm holding back tears I'm excited to see what you do next. I'll always have your back," he shared, adding, "I'm not deleting any of our images, I regret nothing."
In a 2017 interview with Cosmopolitan, Madelaine revealed that the duo first connected over Facebook after both auditioning for Riverdale. "I think we just randomly had mutual friends, so we added each other," the 26-year-old explained.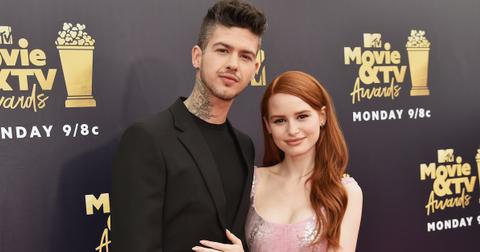 "The day I got back from [shooting] Season 1 in February, I was bored in L.A., believe it or not… and he texted me like, 'Let's go to a movie!'" she recalled. "We hung out and spent every single day together that I've been in L.A. since then."