Money-related troubles, cultural differences, and a seven-year age gap are just a few of the problems Kalani Faagata and Asuelu Pulaa have had to overcome during the few years they spent together. 
As the past few episodes of 90 Day Fiancé: Happily Ever After? revealed, the 32-year-old stay-at-home mom and the 25-year-old dancer don't see eye to eye on a range of topics, such as whether it's a sage idea to give some of their income to Asuelu's family in Samoa. So, are they still together? 
Are Kalani and Asuelu still together? They have yet to announce their divorce.
It's uncertain where things currently stand between Kalani and Asuelu.
A recent episode of 90 Day Fiancé: Happily Ever After?, "Public Displays of Contention," saw Kalani get into a heated fight with Tammy, Asuelu's sister, and Lesina, his mother.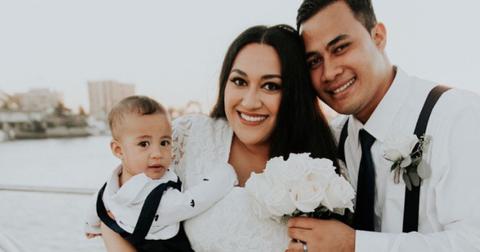 Determined to prioritize her children's health and keep hold of the little income they do earn — Asuelu is a former part-timer handing out goods at a health and wellness shop — Kalani arranged another meeting to convince Asuelu's family that they have no money to give.
Unfortunately, the conversation was anything but constructive. During the brief discussion, Tammy made a few snarky comments on Kalani's reluctance to give money, which the star couldn't handle. 
"I'm here to tell you guys […] I just don't know why you feel entitled to me and my family's money," Kalani told the duo.
"I'm sorry Kalani, I don't care about the kids. I want to take back my son to Samoa to do his duty as before," Lesina said.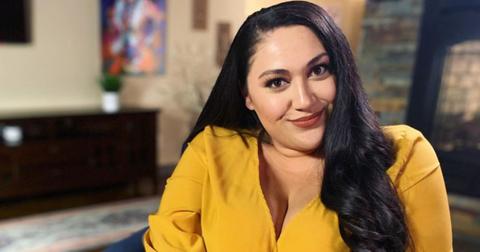 "Maybe you guys need to get a divorce or separate," Tammy added. 
"You want him to not just leave me, you want him to abandon his kids because he won't give you all the money," Kalani summarised. 
Things got out of hand rather swiftly, and at one point, Tammy tried to jump on Kalani.
"Wait till I see you, I'm gonna beat you up," she shouted. 
Kalani and Asuelu have been going through a rocky period for quite some time now.
Providing for Asuelu's family is unfortunately just one topic he and Kalani frequently argue about. 
Their parenting styles and their expectations about what a healthy relationship entails vary greatly as well. 
In another episode of 90 Day Fiancé: Happily Ever After?, Asuelu threatened to walk out on Kalani and leave the family get-together after she wasn't willing to accept the disparaging comments he made about her achievements as a mother. 
Tensions flared up during a car ride to Kalani's parents — during which Asuelu proclaimed that Kalani was too lazy. 
Although they tried to talk things over before the birthday bash began, things didn't go too smoothly, and within a few hours, Asuelu hopped on a bus with the full intention of making headway to Utah. They made up eventually.
It's uncertain whether Kalani and Asuelu are still trying to mend the dysfunctional relationship, or if they have given up already. 
Catch new episodes of 90 Day Fiancé: Happily Ever After? every Sunday at 8 p.m. ET on TLC.  
Source link