It's no secret that 2020 has been filled with bad news. Between the global pandemic keeping everyone inside, a potentially postponed presidential election, and murder hornets, there's almost nothing more 2020 can do that would surprise us.
Which is why when rumors that the allegedly possessed Annabelle doll escaped the museum she was being held in, people were simultaneously scared and unsurprised.
But did Annabelle actually escape the Warren Museum?
Who is Annabelle?
At the Warren Occult Museum in Connecticut, there's a doll known to the workers as "Annabelle." She's your typical Raggedy Ann doll, though she allegedly holds a sinister past.
Ed and Lorraine Warren, who founded and curated the Warren Occult Museum, allegedly investigated the doll in the 1970s. According to them, a nursing student was given the doll as a gift, though it quickly began behaving strangely.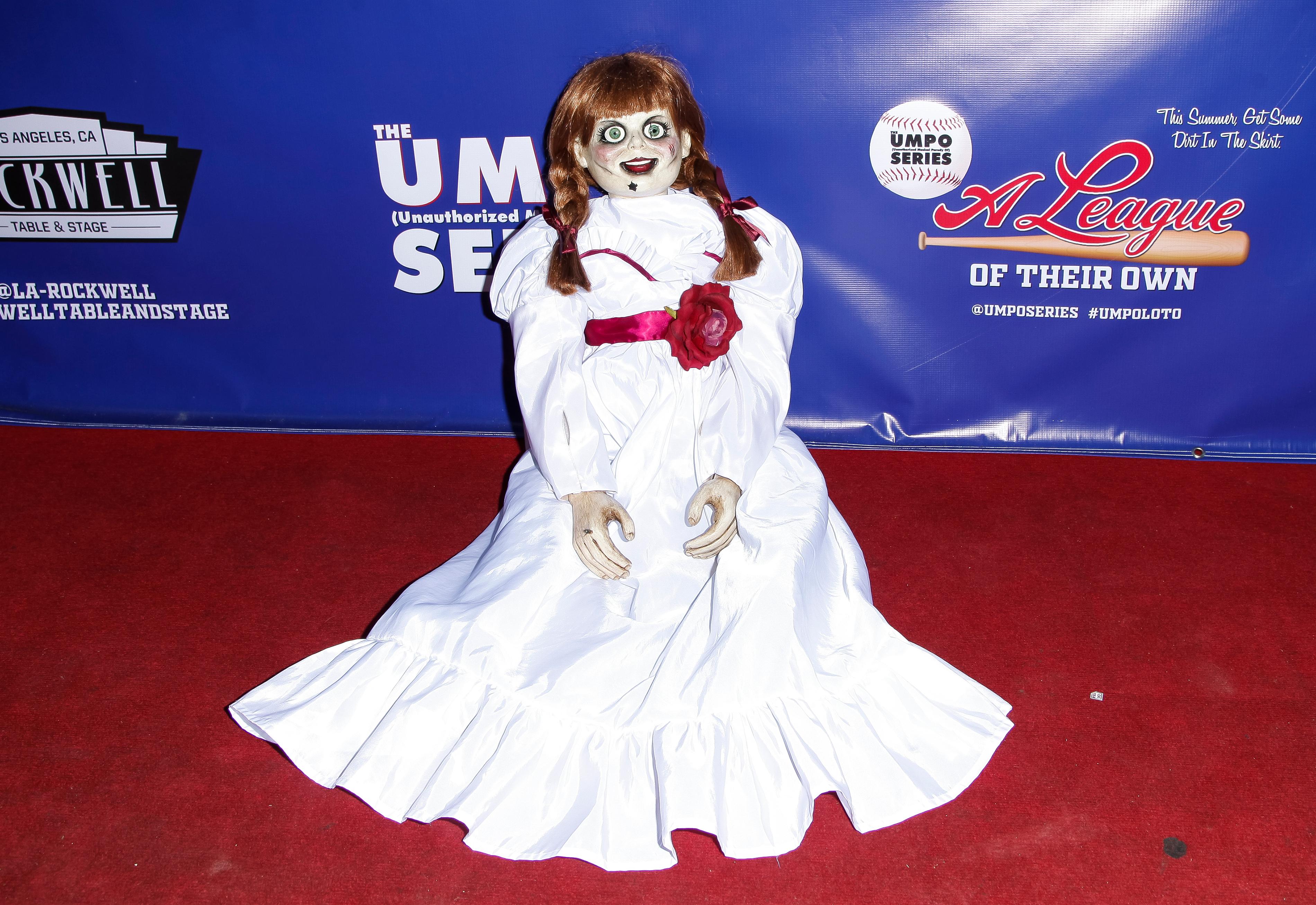 The family allegedly reported that the doll would act aggressively, even attempting to harm some of the family's loved ones. When the Warrens were called to investigate the doll, they ruled it was possessed by a demonic spirit and thus relocated it to their museum.
The duo claims that even on their way back to the museum, the doll attempted to derail their car trip home and they had to splash Holy Water on her in the backseat.
Currently, Annabelle is encased in a glass container at the museum, where visitors aren't allowed to touch it, warning of the threat she poses. Before Ed and Lorraine's deaths, they claimed that they frequently brought priests into the museum to protect the case she lived in, keeping the spirit they believed possessed it at bay.
Annabelle's origin story has been the inspiration for many doll-related tales of horror, specifically the doll in the Conjuring films. While the validity of Annabelle's alleged possession has been questioned by many, her legacy is well-known.
Did Annabelle escape the Warren Museum in 2020?
On Aug. 14, Twitter erupted with the rumor that the possessed doll had escaped the Warren Occult Museum — and no one was quite surprised.
While it's unclear where this rumor exactly began, Twitter quickly took off with it, with over one million tweets made about the doll's supposed breakout.
For those afraid at the thought of a possessed doll on the loose, there's no need to worry, as it's simply not true. Since the rumor began, it's been confirmed that Annabelle is still safe and sealed away at the Warren Museum.
But even after knowing that, it hasn't stopped Twitter users from joking about the hilarity of the situation.
Overall, the general consensus is that even though Annabelle didn't actually escape the museum, it wouldn't be surprising at this point in the year if a possessed doll was actually free. Though, maybe it wouldn't hurt if the museum's workers kept a closer eye on her, just until 2020 is over.