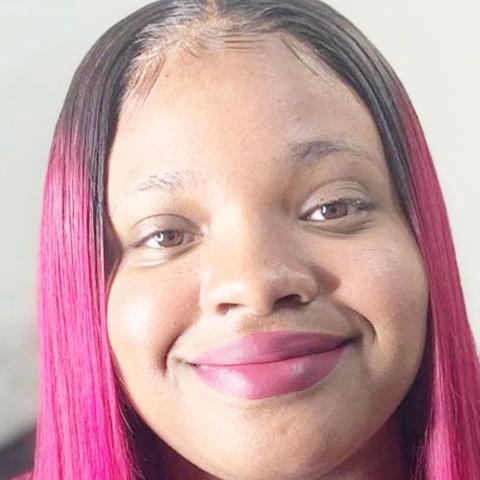 Lovely Peaches reportedly killed a puppy during an Instagram Live.
Since Lovely Peaches has been banned from TikTok and has her social media accounts on private, it's difficult to verify exactly what stories about her are true. That being said, some people have reuploaded her content to other social media platforms in order to get the word out about Lovely Peaches' supposed criminal behavior. That's how we know about the video where she allegedly killed a puppy.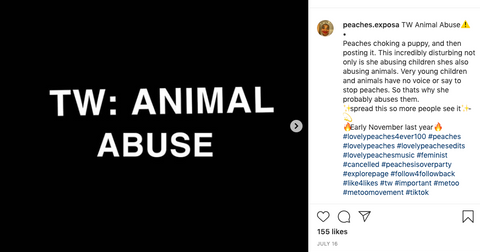 On a post regarding the incident in the r/lovelypeaches subreddit, Reddit user u/bovinelove claims that they have videos in their possession of Lovely Peaches killing a puppy, then appearing to play with the dead body. "I have the videos. Unfortunately. Here is the description I send to her 'fans' that are too sad or scared to watch the videos: I just want to warn you it's pretty sad," they wrote. They then went on to share a description of the videos (which, again, is disturbing):
"The first video is her strangling the puppy to death while it was struggling and screaming. She was laughing at him too. I couldn't bring myself to save that one but I do have it just without the sounds. The next video posted was her flinging its little dead body around on her live while dancing and laughing. It made me cry when I saw it and I'm a pretty dark person. There was also another puppy from when she first gave birth and started her ig and she killed that one as well."
At this point, Lovely Peaches is already in plenty of trouble with law enforcement due to her behavior, but there are still actions you can take to make a difference. First and foremost, do not follow Lovely Peaches on any social media accounts. If you do follow her, report the content that is against the platform's community guidelines (and / or against the law). You might also consider signing the Change.org petition asking for her to be investigated.
As with all social media personalities, few people — if anyone — know what's truly going on behind the scenes with Lovely Peaches. Our hope is that she gets whatever help she needs and that her abhorrent behavior is brought to an end.