On The CW series Coroner, actress Serinda Swan plays Jenny Cooper, a recently widowed medical examiner who investigates corpses involved in brutal crimes and other suspicious circumstances. The series is based on the novel series of the same name by M.R. Hall, and it originally debuted on Canada's CBC in 2019 before The CW acquired the rights in May of 2020.
Does Serinda Swan have a boyfriend? Her on-screen character has dealt with immense hardship when it comes to love.  
What else has Serinda Swan starred in before?
The Canadian actress got her start on the big screen when she was just 3 years old. She had an uncredited appearance in the 1989 romantic comedy film Cousins alongside The Good Place actor Ted Danson and Crime of the Century star Isabella Rossellini. 
Her big break was as Ashley in the 2009 Canadian comedy The Break-Up Artist, who was the sister of main character Britney (Amanda Crew).
Serinda's first role on The CW was on two episodes of the superhero series Smallville. She played Zatanna Zatara, a superhero and magician. 
She also had a guest role as a goddess on another CW series, Supernatural, in 2010. In that same year, she played another goddess, Aphrodite, in the teen film Percy Jackson & The Olympians: The Lightning Thief.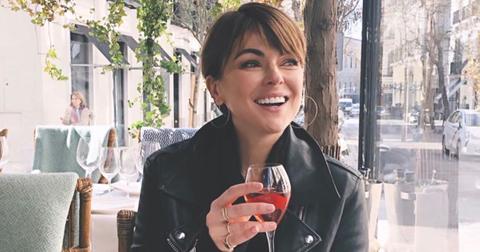 In a role that was very different from the superheroes/mythical figures she played on Smallville and Supernatural, respectively, Serinda acted as a bounty hunter named Erica Reed on the A&E show Breakout Kings. The series was canceled after two seasons in 2012.
The actress has also acted in one episode each on Psych, Hawaii Five-O, and Republic of Doyle. 
From 2013 to 2015, she had a main role on Graceland as Agent Paige Arkin, alongside Aaron Tveit and Daniel Sunjata. 
In 2014, she had a regular role as Brittany Baker on the NBC drama Chicago Fire. Her other regular credits include an arc on Ballers and playing Anne Bancroft on Feud: Bette and Joan. 
In 2019, she appeared on an episode of the CBS/Jordan Peele reboot of The Twilight Zone alongside Morena Baccarin called "Downtime." 
You can catch Serinda as Jenny Cooper on Coroner, which premieres in the U.S. on Wednesday, Aug. 5 at 9 p.m. ET on The CW. New episodes air on Wednesdays.