If it feels like it has been a lifetime since the first season of The Bachelor aired, that's probably because it sort of has been. The series premiered in 2002 and in 2020, it turns 18 years old. If The Bachelor was a person, it would be able to vote and might be graduating from high school right about now. They grow up so fast, don't they? And, understandably as The Bachelor: The Greatest Seasons — Ever! takes a look at the first Bachelor, Alex Michel, it's hard not to wonder where he is now.
The guy helped launch the series back when there were shows more in the vein of MTV's Dismissed and Singled Out, and while those shows are still iconic in their own ways, The Bachelor brought something special to primetime network TV. It also gave a platform for several other spinoffs, some of which succeeded, like The Bachelorette and Bachelor in Paradise, and some of which didn't. Ahem, Bachelor Pad. Alex was part of something big and he is still remembered for it.
The first 'Bachelor,' Alex Michel, is now living life out of the spotlight.
When The Bachelor premiered back in 2002, it wasn't an age of Instagram sleuthing or even Facebook stalking. It was, in a way, a simpler time. And it meant that Alex could find love with someone who was really there for the right reasons. Because of the inaugural season filming during a time where literally everything wasn't plastered all over social media, Alex is now less in the spotlight than more recent Bachelor leads.
In fact, unlike past contestants and leads in Bachelor Nation, Alex didn't go on to start a podcast or insert himself in other series in the franchise. It doesn't look like he even has a public Instagram account, proving that he may just want to leave his time as the Bachelor in the past. According to LinkedIn, he lives in Washington, D.C. and works as a digital media executive. He was also the co-founder of NewCo, a software development company.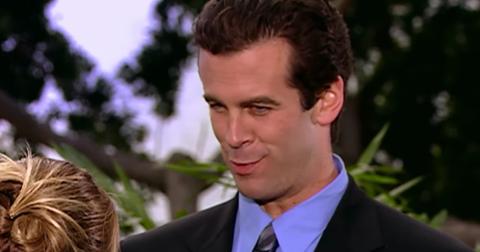 After he found love on The Bachelor, Alex did go on to become a spokesperson for Match.com and Princess Cruises. These days, his life seems to be more behind the scenes, however. He hasn't spoken out about his time on The Bachelor in recent years and while he may have gained a few opportunities from being the show's first ever lead, he's not about that Bachelor life anymore.
Source link