Showtime is known for good TV and their series The Chi is proof. The show just returned to the screen for the third season, and it already has everyone talking. The series underwent a bit of a transition just before the season returned with some big characters leaving and with one castmate leaving due to abuse allegations, people are now wondering, why did Barton leave The Chi?
'The Chi' had a shakeup just before Season 3.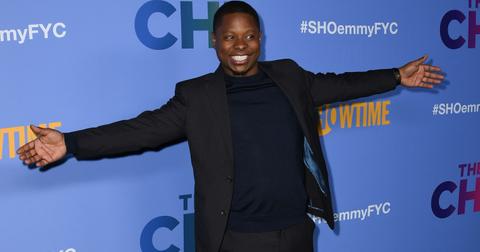 The apparent death of Reggie had fans asking: why did Barton leave 'The Chi'?
Rumors pointed to Barton allegedly being weary of a storyline that would have him in a relationship with a trans woman. 
A YouTube video popped up titled "'The Chi' Star REGGIE Allegedly Fired For Refusing To Date a Trans," and people started asking questions on Twitter, curious if this is why Barton left the popular series.
So the actor who played Reggie on The Chi left the show because he didn't want to play a character who is in a relationship with a trans woman?

But he was fine playing a drug dealer who beat up and kill niggas?

Was he cool w/ Jason Mitchell sexually harassing Tiffany Boone?

— The "x" in "Chloe x Halle" (@rmlundyjr) July 3, 2020
Wait…so Reggie got killed off the Chi cuz he didn't wanna do the Trans scenes? So he got written off? Sheesh lol

— ✭BOBBY QUARANTINO✭ (@Rallo_331) June 30, 2020
While those rumors haven't been substantiated yet, or even addressed, it was clear that people who love The Chi were upset with the character dying, but all may not be lost. 
Y'all crying over Reg like y'all actually saw him get buried or an obituary….😈

— Barton Fitzpatrick (@act_like_bart) July 3, 2020
It all seemed like it was done, until Barton Fitzpatrick tweeted a message to fans on July 3, that might have pointed to this not being the end of his character. 
Looks like we will have to stay tuned. The Chi airs Sunday nights on Showtime.