When it comes to the wide world of YouTube, there's no shortage of influence making their mark in the vlogging space.
But Brandon Awadis — or Brawandis, as he's better known — has a story less common than fellow YouTube personalities. 
Yes, the 25-year-old films pranks and challenges, not unlike what we're used to seeing on there. But it's not just Brandon who has millions of followers on the platform (4.7 million, to be exact, and he calls them the BrawadSquad).
Brawadis just bought a (humongous) new house.
This year, Brandon started posting home tour videos, where he'd be peruse mega-mansions with the hopes of finding the right one for him. He used to live with Sana and Ron near Poway, California, making this his first place of his own.
And as of late June, he found the one. But there's no good intel on where it is — or how much he spent.
Brandon just shared a complete home tour with followers, who were so into it that he reached almost 3 million views in the first three days.
"It is an emotional day," Sana says in the video. "It's always hard for the parents to accept it," she says as Brandon gives Ron a big, heartwarming hug.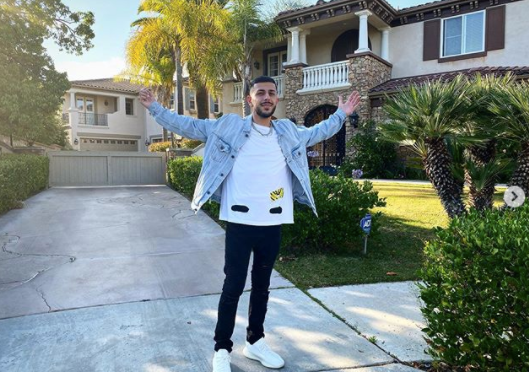 This is what he loves most about the property.
"The first thing that pops out is a lot of plants, a lot of trees, a lot of green. I like the vibe. I like the color, it gives you a happy vibe," Brandon shares. 
He continues to bring fans through a giant set of doors, entering with a full bar to the immediate right.
The tour continues with floor to ceiling windows, jaw-dropping chandeliers, multiple fireplaces, and all marble everything. There's also a second floor balcony that overlooks the first floor, which he calls his favorite part.
"I'm so excited. This is such a big move for my life. I never thought I'd be able to buy something like this," an excited Brandon says.
Source link