Tattoos are a part of pop culture now and it's not unusual for people you didn't expect to have ink to be secretly sporting some under their clothes. We know actors love their ink – many aren't shy about showing it off. But sometimes it's hard to tell if they're real or if it's for a role. Like, Shia LaBeouf. He's covered in ink, and people really want to know: Are Shia LaBeouf's tattoos real? 
Shia LaBeouf is covered in real tattoos, and some are really weird.
Shia doesn't just have a small little tattoo; he has a lot and he's covered. According to an interview with Variety in 2016, he got 12 tattoos when he was filming his 2016 movie American Honey. The tattoos are a little random – including two of Missy Elliott, whom, he said, he doesn't even like very much.  
"I don't love Missy Elliott like I wanna get two Missy Elliott tattoos," he told the publication at the time. "But you're in a tattoo parlor, and…peer pressure." 
Variety said that while making the film, he got all the tattoos when he wasn't on set, and it stressed out the director, as she feared that he would look different in every scene.
The tattoos cover both his arms, his neck, and both of his knees—which is where he chose to place the two Missy Elliott tattoos. He even seems to have a tattoo, albeit a small one, on the side of his face.
But his tattoos don't stop there. In April 2019, paparazzi spotted Shia at a grocery store and he flashed the cameraman his stomach. Which was covered in tattoos, too. 
On his stomach, Shia has the word CREEPER tattooed in app-caps in black lettering. If he had moved his shirt up just a bit more, the cameraperson would have seen that his chest was covered as well. 
There's a whole lot more, and they're all a little strange, which makes these tattoos perfect for Shia to pull off. The major chest piece looks like the top is a cloud of flowers followed with a face and head of a woman with dark black hair, leaning her face on the head of a killer clown. If that wasn't enough, after that came the word "CREEPER" and below that Mickey Mouse fingers and other foliage. 
It's a lot of random.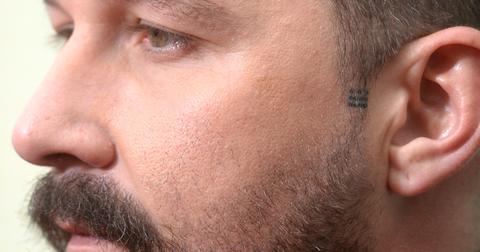 Source link