After nearly a year of absence from social media and YouTube, Internet personality, and adult cosplay star, Belle Delphine is back. Belle Delphine, aka Mary-Belle Kirschner, announced her return to social media in a tweet with a link to a rap where she talks about being a gamer. "You were thinking I died? Bitch surprise," Belle rapped in the video. 
Not only did she return to YouTube, Twitter, and Instagram, but she also created a TikTok account under the username @babybelledelphine to gain an entirely new following of users on the mega-popular app.
Belle sold her bathwater on Pornhub for $30 a jar.
In a stunt, Belle trolled Pornhub and ended up selling her bathwater for $30 a jar. "I am now selling my BATH WATER for all you THIRSTY gamer boys," she wrote on Instagram. And the water was even listed in her online shop. The product name was called "GamerGirl Bath Water".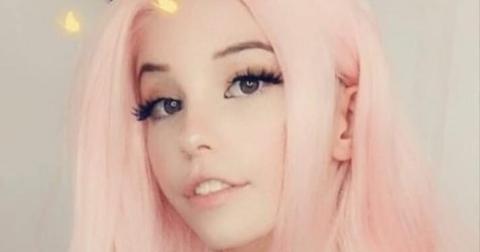 She was met with a media frenzy after her sale of bathwater went viral, but she was also met with a lot of criticism. However, Belle took it all in stride.
In a July 2019 interview with The Guardian, Belle stated, "I'm lucky. I can do crazy things and get to see the world react to it, and there's definitely enjoyment in that, even if it's sometimes a little scary. I get a bigger reaction to my weirder content but I think that's only possible because I also make risqué content. I think it's been amazing and fun, but it's time to move on to new things."
She continued, "I have a diary next to my bed full of crazy ideas. I'm not sure what will top this, but I'm looking forward to seeing what will come next."
Source link