Reality shows often change up their lineup of judges, from American Idol to Project Runway, but five years after his departure, fans of RuPaul's Drag Race still wonder why, after six seasons, original judge Santino Rice was replaced. Since then, Ross Matthews and Carson Kressley, have been regular judges alongside RuPaul and bestie Michelle Visage, who replaced Merle Ginsberg in Season 3. 
But five years later, fans still wonder: Why did Santino leave RPDR?
The competition evolved, so the judges needed to as well.
The most likely reason for the change, however, was that the show evolved quite a lot from its original concept. Originally, the competition was very much a parody of America's Next Top Model and Project Runway, but as it matured, it began to truly focus on drag as a legitimate art form and emphasized the stated premise of finding America's next drag superstar. 
In earlier seasons, there was a great deal more focus on the construction of the queens' looks; whereas, longtime viewers will notice, we now see little to no sewing and construction on the show.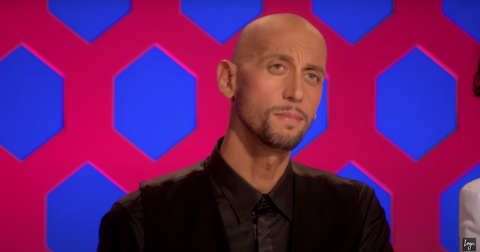 With a de-emphasis of the fashion and design aspects of the competition, Santino's expertise as a designer and Project Runway alum was less integral to the runway judgments. While judges certainly do comment still on the fashionableness of each runway look, there is very little focus on construction or design, and it seems to be understood these days that most of the queens are bringing fully finished pieces from home that they either purchased, constructed themselves, or commissioned from other designers.
It doesn't seem like there's any bad blood between Ru and Santino, as much as that might delight all you messy b—hes who live for drama. At the time of his departure, Santino tweeted that "all is well" and that he was grateful. Whether that means he was grateful to be let go, grateful for the experience, or just generally grateful is up to your interpretation, we guess!
Thank you for the outpouring of concern and #love~I am grateful. I manifest the change and evolution of my soul on this earth. All is well.

— Santino Rice (@SANTINORICE) January 29, 2015