It's no secret that rappers Lil Boosie and Webbie aren't super close anymore. For years, Lil Boosie and Webbie made music together but they suddenly stopped sometime in 2016. After all this time, Boosie finally opened up earlier this year to clear the air. His explanation for the duo suddenly going dark? The rappers don't seem to see eye to eye anymore — but he still made it pretty clear that there was no bad blood.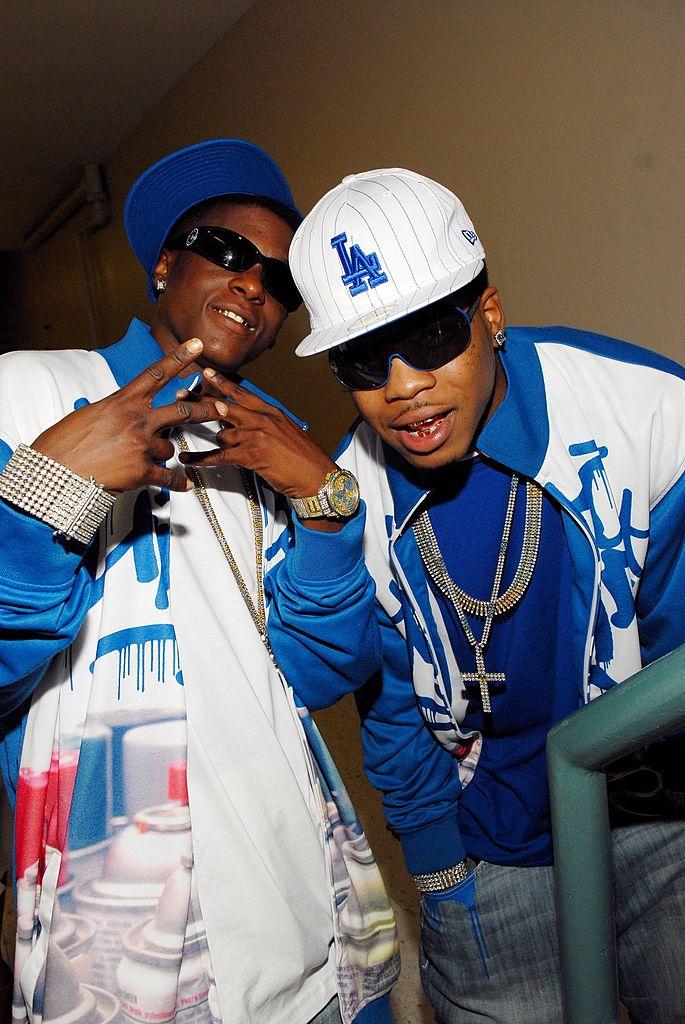 Boosie told DJ Vlad from Vlad TV, "It ain't me dawg, we just don't see eye to eye on some sh*t…I still love him [but] I feel like it ain't me…We just gotta get on the same page. Hopefully, we get in there, we make some more classics, but every month and a half I'm dropping a classic." Shortly after, Webbie posted a photo to Instagram that seemed to signify there really was no beef between him and Boosie.
In the caption, Webbie wrote, "IF ME N B WAS FIGHTING ON THIS PIC ..I bet it would get millions of views and likes..but sense it's another pic of us having a good time ..Enjoying Life." Nothing to see here, apparently.
However, in March 2020, things took a turn for the worse. During an Instagram Live, Lil Boosie was asked about Webbie, and he replied, "Don't ask me about no Webbie. Do you see me with f***in' Webbie? Do you see me hanging out with Webbie? Well, don't ask me about no f***in Webbie." 
Now, it appears like Lil Boosie and Webbie are full-on fighting.
What was maybe a natural falling has escalated into a war. About an hour ago, Boosie posted a long paragraph that seems to be aimed at Webbie. Boosie wrote how he tried to help him "millions of times," gave him opportunities he possibly skipped out on, and told him he has only himself to blame for his "downfall."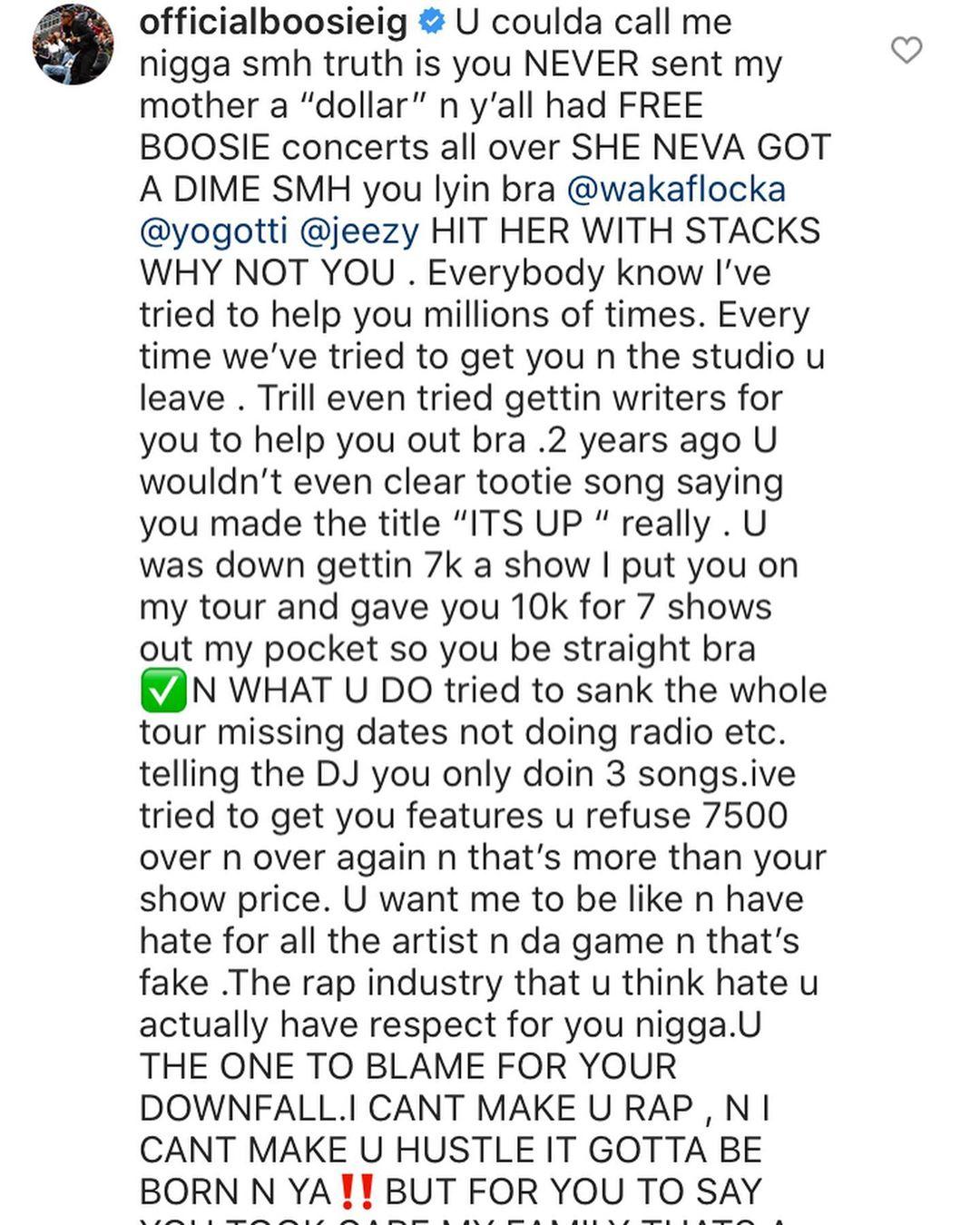 This seems to be in response to several Instagram posts Webbie shared earlier today, starting with this one, which just read "Some people can only talk about you, because they lost the privilege to talk to you."
Webbie also posted a screenshot which shows rapper YFN Lucci tagging Boosie in a photo. 
Fans of Lil Boosie and Webbie aren't happy about the feud. 
lil Boosie came out and said Webbie ain't put shit on his books or take care of his family whole he was in prison that's big smh

— YounginM (@Mr_Rackz_12) May 15, 2020
Seeing Lil Boosie and Webbie into it breaks my heart

— 🇯🇲 (@Diamondsupply_) May 15, 2020
It seems like whatever is going on between the rappers won't be easily solved on social media. Hopefully the two can hash things out in person.