Through the years, Keeping Up with the Kardashians fans have loved Scott Disick, they've hated him, and then they've love-hated him all over again. It's complicated. Because let's face it: Kourtney's ex has had some serious ups and downs during his time on the long-running E! series.
Scott is doing much better these days, thankfully — and since splitting with the mother of his children, he has been dating Sofia Richie for going on three years. But is Scott engaged?
Although Scott and Kourtney never technically married, they were together on and off from 2006 to 2015. The former KUWTK couple have three children together: Mason, Penelope, and Reign. Since permanently calling it quits, Scott and Kourtney have managed to form an amicable co-parenting relationship — so much so that Sofia even joins them for family vacations and special events.
Because of how long they've been dating, fans often wonder if Scott and his 21-year-old girlfriend — who have been Instagram official since September 2017 — are thinking about taking the next step in their relationship. Let's take a closer look to see if Scott and Sofia might become engaged in the near future. (Or if they already are!)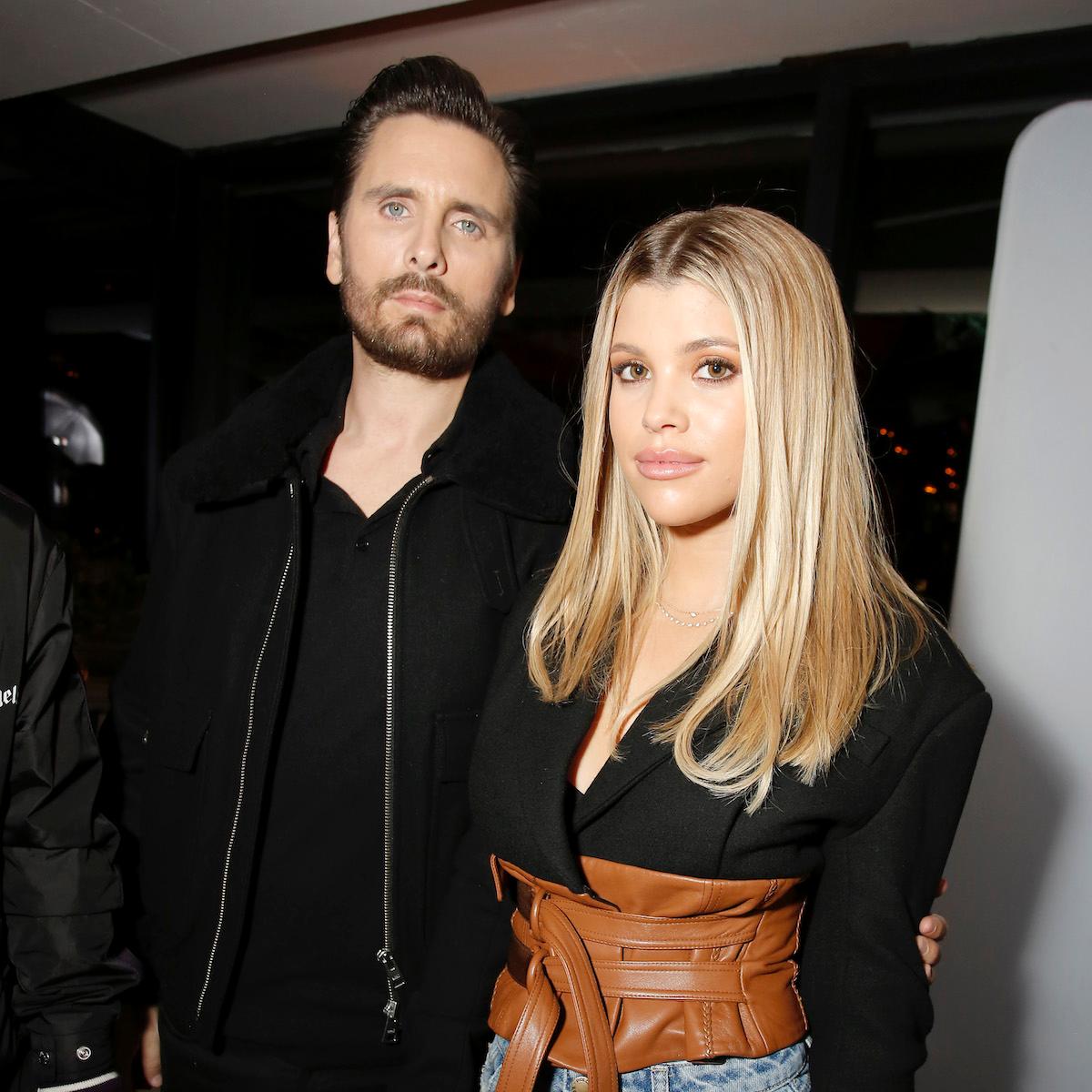 In February 2020, rumors were flying that Scott Disick and Sofia Richie had split.
In February, followers noticed that Sofia and Scott hadn't been posting photos of each other for a while — and they started speculating that perhaps the couple had decided to break things off.
A source reassured E! News at the time, "Things are okay with them. They make empty threats that it's over and then they get back together. They are comfortable together, so it's easy to say things that you don't mean."
Shots of Scott and Sofia ultimately started popping back up on their Instagram Stories, effectively squashing the breakup rumors. Still, there's a big difference between not being broken up and being engaged.
There have also been rumors about Scott Disick and Sofia Richie wanting to get engaged.
A source revealed to Us Weekly in June 2019 that engagement was absolutely on the table for Scott and Sofia. "[They] have talked seriously about getting engaged," a source told the publication. "It's a real possibility."
Even better? Kourtney is apparently totally OK if that's what Scott decides to do. "[Kourtney is] not only unbothered by the idea of them getting engaged, they'd [even] have her full support," the source said.
They continued, "As it is now, Sofia and Scott look at each other as life partners," also adding they "are in a great place and stronger than ever."
It's worth noting that neither Scott nor Sofia has made any big announcements about becoming engaged. So as far as the public knows, they are still just dating and have zero plans of walking down the aisle anytime soon.
If Scott has put a ring on it and is keeping that news secret for now, he and Sofia might be waiting for the perfect moment to reveal their engagement — whether that's via Instagram, on KUWTK, etc. It looks like fans will just have to wait and see to know for sure.
Watch all-new episodes of Keeping Up with the Kardashians at 8 p.m. Thursdays on E!
Source link